Highly prospective, sizeable gold footprint in Western Australia's Pilbara region
Australian Goldfields Project Highlights
Priority target areas comprise 5 exciting projects located near well-known active gold groups:
Beatons River Project
Cuprite West & East Project
Tyche Project
Fortuna Project
Nortia Project
These five distinct projects deliver a sizeable prospective gold footprint in Western Australia's Pilbara region.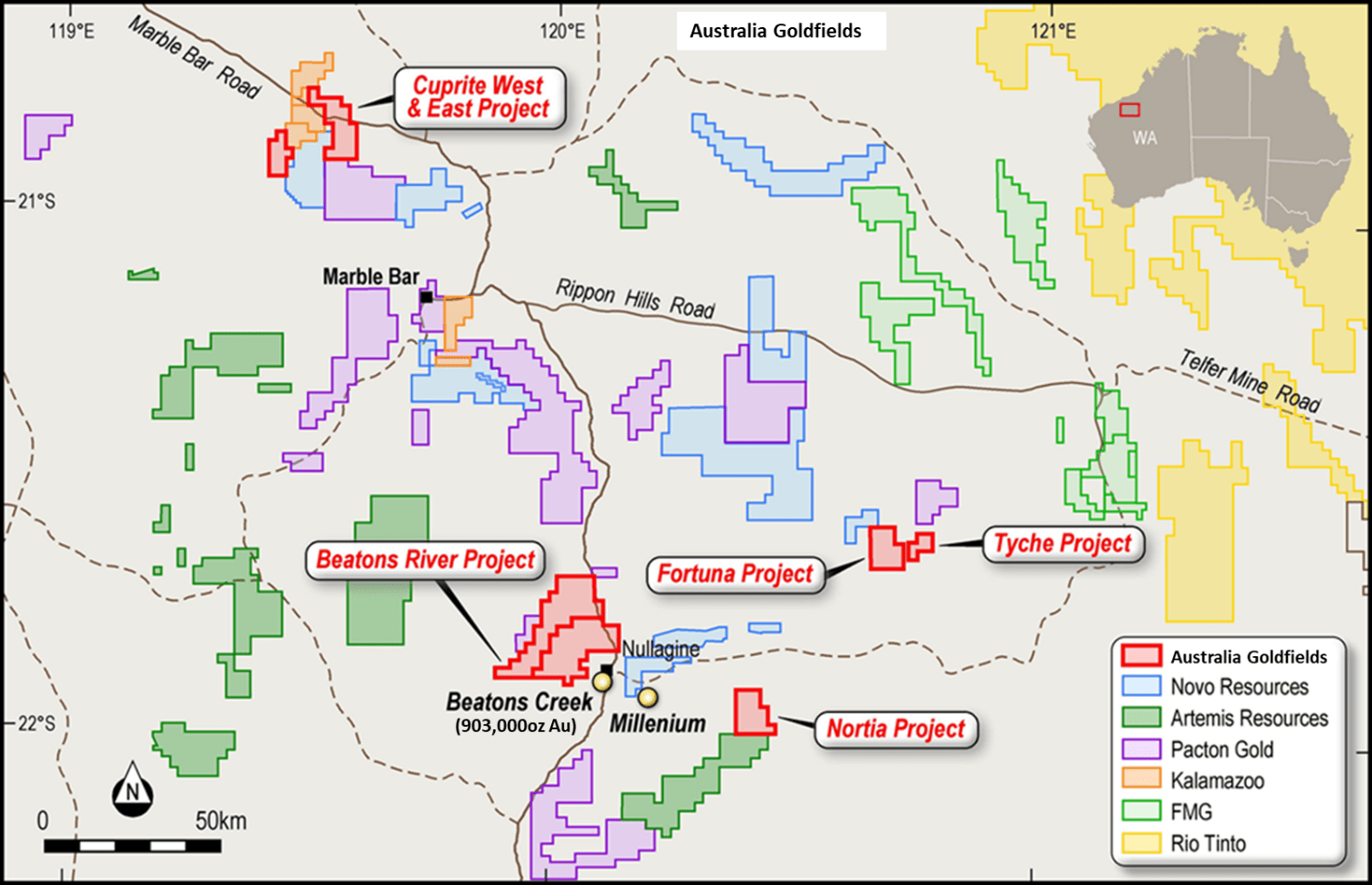 We have secured an excellent package of highly prospective West Australian gold assets that deliver significant exploration upside. Notably, the assets are all located in the Pilbara region and close to well-known global peers that have already proven up sizeable mineral resources.
AUSTRALIAN GOLDFIELDS is exploring this highly prospective tenure package.